Fragmented rock conditions immensely reduce the load bearing capacity of rock bolts. When mine water flows through such fissured rock formations it produces a corrosive environment. The durability of steel bolts is reduced and the ground support is no longer secured. We developed a system to improve the reliability of rock bolting. Reduced losses due to less wastage of resin, and excessive migration into cracked and jointed strata in the roof.
Resin Bolting System
This system provides a full resin grouted column which, helps assure a more effective bolt installation as well as providing corrosion protection of the bolt. Bolts are ready for tensioning in a shorter time, thus providing for quicker support. It can be applied to the conventional 2-step-system whereby the bolt is placed after the borehole was drilled with a drill steel or it can also be combined with a self-drilling anchor.
After the annulus between bolt and borehole is injected, an immediate load transfer can be ensured as the resin cured after a few minutes.
---
Technical datasheet and further information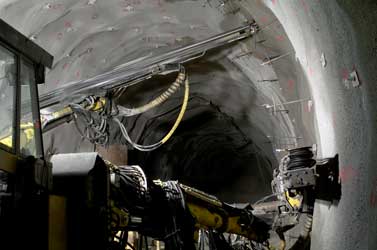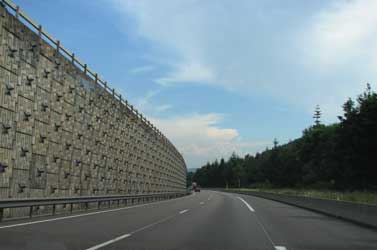 Download the product description