When combustion occurs it is important to isolate the fire zone as quickly as possible, after having evacuated the miners to a safe place. In many incidents it has already been proved that foam barriers are a safe and effective solution to seal off roadways, quickly and effectively.
Fighting underground fires by sealing off all entries connected to the fire area, in order to cut off the oxygen supply.
Various techniques may be used for fire prevention and firefighting:
Preventive application at the roof section using a mixing gun and two flexible hoses which are placed at an accessible point. The product can be applied using a high volume delivery pump which is attached to the in-situ hoses. The product is pumped until it expands to the roof. An airtight barrier is constructed.
Shuttering is constructed by the rescue team and filled with foam to create an airtight barrier.
Alternatively the foam can be placed without shuttering: the foam consumption will be higher but nobody is needed underground: all the operation can be done from surface.
Characteristics and advantages of this technique :
Fast solution
Simple installation
High pump delivery capacity
Safe with remote pumping
Due to the high quality of foam barrier because the foam matrix consolidates on its own due to the expansion against roof and the side-walls.
Seal Integrity is maintained if the roof starts closing in.
Technical datasheet and further information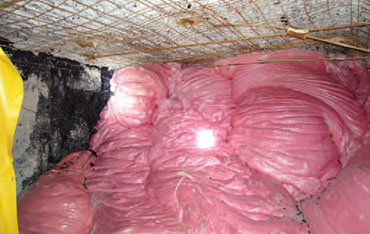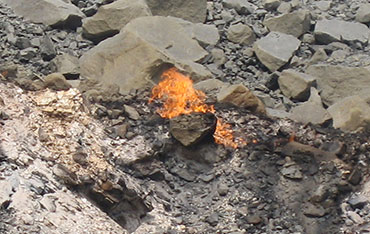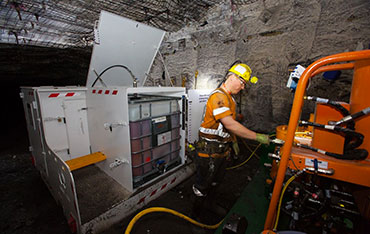 Download the product description